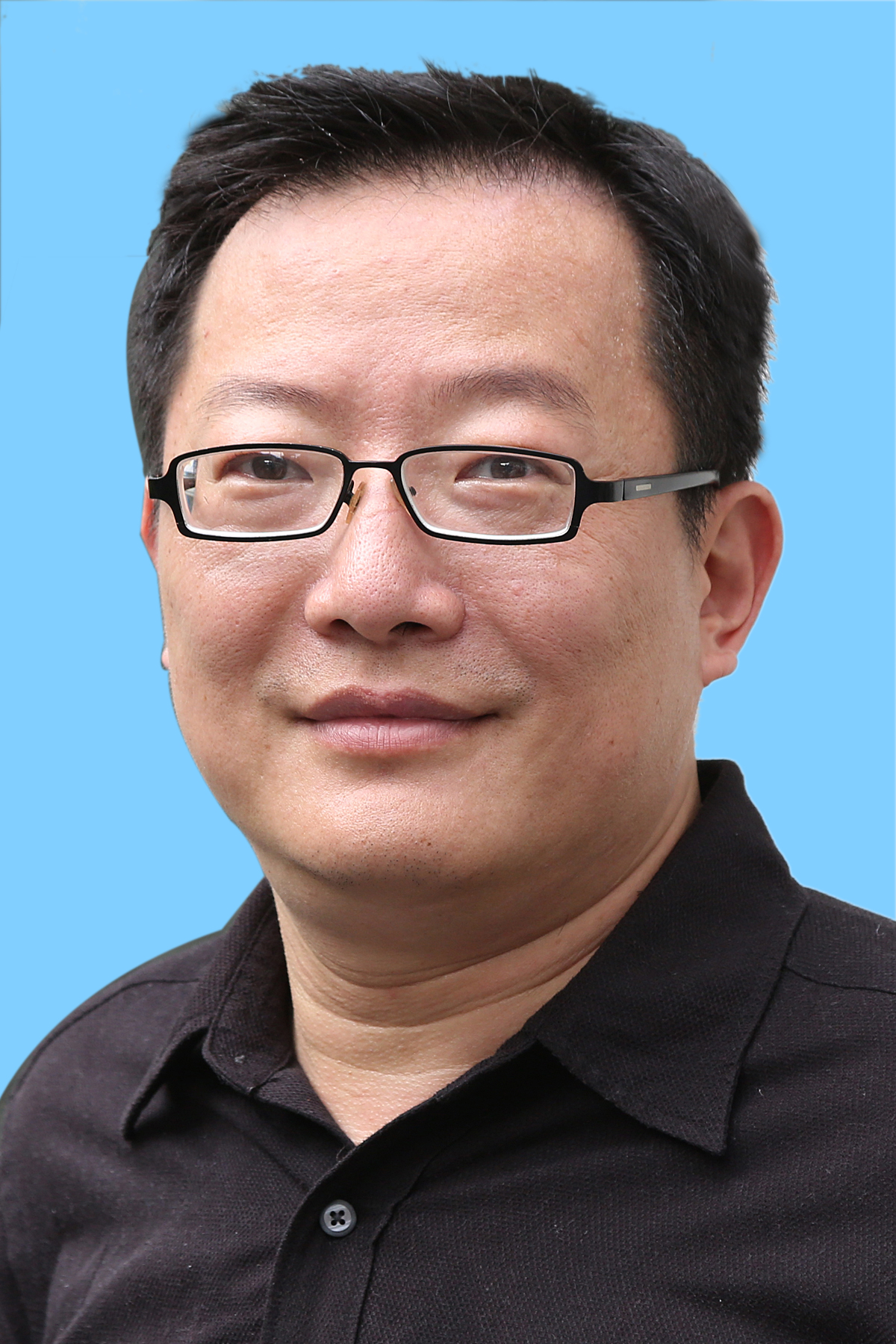 Qiang Zhou

Principal Investigator, Co-director of DDC, Professor
Tel:+86-755-2603-2459
Email:zhouqiang@pkusz.edu.cn
Education & Experience

2014 – present Professor, PKUSZ
2009 – 2013 Scientist, Department of Neuroscience, Genentech, Inc./Roche
2004 - 2009 Assistant professor, Department of Neurology, Mount Sinai School of Medicine
2003 - 2004 Associate specialist, Department of Molecular and Cell Biology, University of California, Berkeley
2001 - 2003 Post-doctoral fellow, Department of Molecular and Cell Biology, University of California, Berkeley
1998-2000 Post-doctoral fellow, Department of Cellular and Molecular Pharmacology, University of California, San Francisco
1993 – 1998 Ph. D., Department of Neurobiology and behavior, State University of New York Stony Brook
1991 – 1993 M.Sc, Department of physiology, School of Medicine, University of Pittsburgh
1985 – 1990 B.Sc, Tsinghua University


Awards & Honors

FELLOWSHIPS AND AWARDS

1999 - 2000 NIH institutional traineeship at UCSF

2001 - 2004 National research service award (Activity-dependent Plasticity of retinotectal synapses)
2006 - 2009 New scholar award (Ellison Medical Foundation)

2013 Top poster award, Society of Biological Psychiatry
1994 - present Member, Society for Neuroscience

EDITORIAL BROAD

Journal of neurological disorders

International journal of neurological research

SM Journal of Depression Research and Treatment

Journal of Systems and Integrative Neuroscience

Research Fields

The primary focus of my lab is to understand the cellular and molecular mechanisms underlying the diseases of the nervous systems, such as Alzheimer's disease and psychiatric disorders. We approach this problem at the levels of synapse, neural network and behavior, using a combination of electrophysiology, fluorescence imaging, animal behavioral testing and molecular approaches. With a better understanding of the pathophysiology of these diseases, we aim to identify novel therapeutic targets in treating these diseases. One under-explored area is the use of traditional Chinese herbal medicine to treat nervous system diseases. Through our studies, we will investigate the therapeutic potentials of Chinese herbs, with collaboration with colleagues in the chemistry group.

Selected Publications

1. Hanson JE, Pare JF, Deng L, Smith Y, Zhou Q. Altered GluN2B NMDA receptor function and synaptic plasticity during early pathology in the PS2APP mouse model of Alzheimer's disease. Neurobiol Dis.74:254-62, 2015.

2. Hanson JE, Meilandt WJ, Gogineni A, Reynen P, Herrington J, Weimer RM, Scearce-Levie K, Zhou Q. Chronic GluN2B antagonism disrupts behavior in wild-type mice without protecting against synapse loss or memory impairment in Alzheimer's disease mouse models. J Neurosci. 34(24):8277-88, 2014.

3. Zhou Q. GluN2B-NMDA receptors in Alzheimer's disease: beyond synapse loss and cell death. Neural Regen Res.9(21):1878-9, 2014.

4. Zhou Q and Sheng M. NMDA receptors in nervous system diseases. Neuropharmacology 74:69-75, 2013.

5. Paoletti P, Bellone C, Zhou Q. NMDA receptor subunit diversity: impact on receptor properties, synaptic plasticity and disease. Nat Rev Neurosci. 14:383-400, 2013.

6. Hanson JE, Deng L, Hackos DH, Lo SC, Lauffer BE, Steiner P, Zhou Q. Histone deacetylase 2 cell autonomously suppresses excitatory and enhances inhibitory synaptic function in CA1 pyramidal neurons. J Neurosci. 33:5924-9, 2013.

7. Hanson JE, Weber M, Meilandt WJ, Wu T, Luu T, Deng L, Shamloo M, Sheng M, Scearce-Levie K, Zhou Q. GluN2B Antagonism Affects Interneurons and Leads to Immediate and Persistent Changes in Synaptic Plasticity, Oscillations, and Behavior. Neuropsychopharmacology. 38:1221-33, 2013.

8. Yang Y, Wang XB, Zhou Q. Perisynaptic GluR2-lacking AMPA receptors control the reversibility of synaptic and spines modifications. Proc. Natl. Acad. USA. 107: 11999-2004, 2010.

9. Yang Y and Zhou Q. Spine modifications associated with long-term potentiation. Neuroscientist. 15: 464-76, 2009.

10. Yang Y, Wang X, Frerking M and Zhou Q. Delivery of AMPA receptors to perisynaptic sites precedes the full expression of long-term potentiation. Proc. Natl. Acad. USA. 105: 11388-11393, 2008.

11. Wang X, Yang Y and Zhou Q. Independent expression of synaptic and morphological plasticity associated with long-term depression. J. Neurosci. 27:12419-29, 2007.

12. Zhou Q, Homma, K and Poo, M-m. Shrinkage of dendritic spines associated with long-term depression of hippocampal synapses. Neuron. 44:749-757, 2004.

13. Zhou Q, Tao HW and Poo M-m. Reversal and stabilization of synaptic modifications in a developing visual system. Science. 300, 1953-1957, 2003.

14. Zhou Q, Xiao MY and Nicoll RA. Contribution of cytoskeleton to the internalization of AMPA receptors. Proc. Natl. Acad. USA. 98: 1261-1266, 2001.