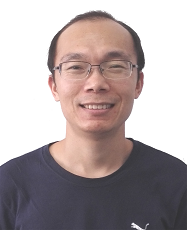 Kunfu Ouyang

Principal Investigator, Associate Professor
Tel:+86-755-2650-6501
Email:ouyangkunfu@pkusz.edu.cn
Education & Experience

2013-present Principle Investigator, Drug Discovery Center, Peking University Shenzhen Graduate School
2011-2012 Assistant Project Scientist, Department of Medicine, University of California, San Diego
2005-2011 Postdoctoral Research Fellow, Department of Medicine, University of California, San Diego
2005 Ph.D., Peking University, School of Life Sciences, Beijing, P. R. China
1999 B.S., Peking University, School of Life Sciences, Beijing, P. R. China


Awards & Honors

2011 UCSD Schulman Award for Basic Research
2007 Peking University Outstanding doctoral thesis, Second Rank
2007 Clifford & Evelyn Cherry Fellowship Award, AHA
2007 American Heart Association post-doctoral Fellowship


Research Fields

To investigate the molecular mechanisms underlying cardiovascular development and diseases using genetically-engineered mouse models. Our current interests are focusing on several key molecules such as IP3 receptor, protein kinase D, and protein kinase C, and their roles in vivo; To generate cell / animal models to mimic cardiovascular defects observed in human, and develop novel molecular targets and techniques for therapeutic purposes. One of our ongoing projects is to discover the beneficial roles of individual herbal components in cardiovascular diseases.

Selected Publications

1. Kunfu Ouyang*, Rafael Gomez-Amaro*, David Stachura*, Huayuan Tang, Xiaohong Peng, Xi Fang, David Traver, Sylvia M Evans, Ju Chen. (2014) Loss of IP3R-mediated Ca2+ signaling in thymocytes leads to aberrant development and acute lymphoblastic leukemia. Nat. Commun. doi: 10.1038/ncomm5814. (*, Co-first author).
2. Xiang SY, Ouyang K, Yung BS, Miyamoto S, Smrcka AV, Chen J, Brown JH. (2013) PLCe, PKD1, and SSH1L Transduce RhoA Signaling to Protect Mitochondria from Oxidative Stress in the Heart. Sci Signal. 6 (306): 1-11
3. Nicola Cooley*, Kunfu Ouyang*, Julie R. McMullen, Junichi Sadoshima, Helen Kiriasis, Wei Wu, Yongxin Mu, Xiao-Jun Du, Ju Chen and Elizabeth A. Woodcock (2013) No contribution of IP3-R(2) to disease phenotype in models of dilated cardiomyopathy or pressure overload hypertrophy. Circulation: Heart Failure 6: 318-325. (*, Co-first author).
4. Yuanchao Xue, Kunfu Ouyang, Jie Huang, Yu Zhou, Hong Ouyang, Hairi Li, Gang Wang, Qijia Wu, Chaoliang Wei, Yanzhen Bi, Li Jiang, Zhiqiang Cai, Hui Sun, Kang Zhang, Yi Zhang, Ju Chen and Xiang-Dong Fu (2013) Direct Conversion of Fibroblasts to Neurons by Reprogramming PTB-Regulated microRNA Circuits. Cell 152: 82–96.
5. Sheikh F*, Ouyang K*, Campbell S*, Lyon R, Chuang J, Fitzsimons D, Tangney J, Hidalgo C, Chung C, Cheng H, Dalton ND, Gu Y, Kasahara H, Ghassemian M, Omens J, Peterson K, Granzier H, Moss R, McCulloch AD and Chen J (2012) Mouse and computational models link Mlc2v dephosphorylation to altered myosin kinetics in early cardiac disease. J. Clin. Invest. 122(4): 1209-1221. (*, Co-first author).
6. Stephan Lange*, Kunfu Ouyang*, Gretchen Meyer, Li Cui, Hongqiang Cheng, Richard L. Lieber, Ju Chen (2009) Obscurin regulates longitudinal SR architecture. J. Cell. Sci. 122: 2640-2650 (*, Co-first Author).
7. Kunfu Ouyang*, Hui Zheng*, Xiaomei Qin, Chen Zhang, Dongmei Yang, Xian Wang, Caihong Wu, Zhuan Zhou & Heping Cheng (2005) Ca2+ sparks and secretion in dorsal root ganglion neurons. Proc. Natl. Acad. Sci. USA 102: 12259-12264 (*, Co-first Author).
8. Kunfu Ouyang, Caihong Wu & Heping Cheng (2005) Ca2+-induced Ca2+ release in sensory neurons: low-gain amplification confers intrinsic stability. J. Biol. Chem. 280: 15898-15902.