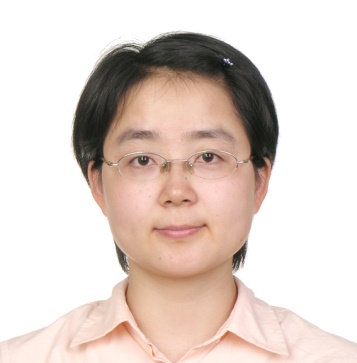 Yongjuan Zhao

Co-Principal Investigators, Associate Professor
Tel:+86-755-2153-5586
Email:zhaoyj@pkusz.edu.cn
Education & Experience

2014.4-present Associate Professor, School of Chemical Biology and Biotechnology, Peking University Shenzhen Graduate School, Shenzhen, China

2010.4-2014.3 Postdoctoral Fellow, Department of Physiology, the University of Hong Kong, HK

2008.2-2010.3 Research Assistant, Department of Physiology, the University of Hong Kong, HK

2004.9-2007.7 Ph. D., National Laboratory of Medical Molecular Biology, Chinese Academy of Medical Sciences & Peking Union Medical College, Beijing, China

2001.9-2004.7 Master, Department of Biochemistry, Nanjing University, Nanjing, China

1997.9-2001.7 Bachelor, Department of Biochemistry, Nanjing University, Nanjing, China

Awards & Honors

2015 Shenzhen Peacock Talent Awards

Research Fields

1. CD38/cADPR/NAADP signaling pathway
Second messengers, Cyclic ADP-ribose (cADPR) and Nicotinic acid adenine dinucleotide phosphate (NAADP), were both discovered by Prof. Lee Hon Cheung two decades ago. Both of them release calcium by acting on different channels on separate intracellular calcium stores. One of our goals is to identify their direct target proteins and elucidate the exact molecular mechanism of calcium mobilization.
CD38 is a trans-membrane protein ubiquitously expressed in virtually all mammalian tissues, which is the only known enzyme catalyzing both cADPR and NAADP. Another major interest of our lab is to elucidate the regulatory mechanism of CD38 in the biogenesis process of cADPR and NAADP in cells.
We are also interested in the physiological functions of this signaling pathway, especially in insulin secretion of pancreatic beta-cells.
2. Molecular pathology of multiple myeloma and CD38 antibody-based immunotherapy
CD38 was found highly expressed on multiple myeloma cells, while much lower on normal cells, which makes it an ideal drug target. We aim to develop the diagnostic and therapeutic reagents against multiple myeloma or other CD38-related diseases based on the antibody.
We are also interested in the mechanism how CD38 is involved in the pathological process of this disease.


Selected Publications

1. Zhao YJ, Zhu WJ, Wang XW, Zhang LH, Lee HC. Determinants of the membrane orientation of a calcium signaling enzyme CD38.Biochim Biophys Acta. 2014, pii: S0167-4889(14)00387-5. Recommended by F1000Prime.
2. Zhao YJ*, Lam CM*, Lee HC. The membrane-bound enzyme CD38 exists in two opposing orientations. Sci Signal. 2012; 5(241):ra67. Selected as Editor's Choice in Science 337, 1434 (2012)
3. Zhao YJ, Graeff R, Lee HC. Roles of cADPR and NAADP in pancreatic cells. Acta Biochim Biophys Sin (Shanghai). 2012; 44(9):719-29. Journal Cover.
4. Yu PL, Zhang ZH, Hao BX, Zhao YJ, Zhang LH, Lee HC, Zhang LR, Yue J. A novel fluorescent cell membrane permeable caged cyclic ADP-Ribose analogue. J Biol Chem. 2012; 287(29):24774-83.
5. Zhao YJ, Zhang HM, Lam CM, Hao Q, Lee HC. Cytosolic CD38 protein forms intact disulfides and is active in elevating intracellular cyclic adp-ribose. J Biol Chem. 2011; 286(25):22170-7. Awarded a travel grant to present in the 2011 annual meeting of the American Society for Cell Biology in Denver, Colorado.
6. Yue JB, Wei WJ, Lam MC, Zhao YJ, Dong M, Zhang LR, Zhang LH, Lee HC. The CD38/cADPR/Ca2+-pathway promotes cell proliferation and delays NGF-induced differentiation in PC12 cells. J Biol Chem. 2009; 284(43): 29335-29342.
7. Zhao YJ, Liu YX, Zheng DX. Alpha 1-antichymotrypsin/SerpinA3 is a novel target of orphan nuclear receptor Nur77. FEBS J. 2008; 275: 1025–1038.