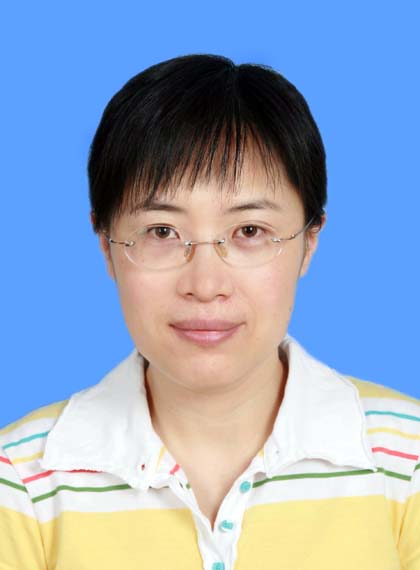 Mei Hong

Associate Professor, CO-Principal Investigator
Tel:+86-755-2153-9221
Email:meihong@pkusz.edu.cn
Education & Experience

Education
2005-2008 postdoctoral fellow in biochemistry and molecular biology, Peking University Health Science Center, under direction of Academician Yongfeng Shang
2000-2005 Ph.D. in biochemistry and pathology, Toyama Medical and Pharmaceutical University, Japan
1992-1997 B.S. in clinical medicine,Beijing Medical University
Research & Professional Experience
2015-present Associate Professor, Peking University Shenzhen Graduate School
2012-2015 Assistant Professor, Institute of Urology, Lanzhou University
1997-2000 Resident Physician, Peking University People's Hospital

Awards & Honors

2000-2005 Scholarship from Japanese Ministry of Education

Research Fields

Cardiovascular, cerebrovascular and metabolic diseases
Cancer-related genes, signaling pathways and biological therapy
Transcriptional regulation and mRNA decay

Selected Publications

1. Liu Z, Yan S, Wang J, Xu Y, Wang Y, Zhang S, Xu X, Yang Q, Zeng X, Zhou Y, Gu X, Lu S, Fu Z, Fulton DJ, Weintraub NL, Caldwell RB, Zhang W, Wu C, Liu XL, Chen JF, Ahmad A, Kaddour-Djebbar I, Al-Shabrawey M, Li Q, Jiang X, Sun Y5, Sodhi A, Smith L, Hong M*, Huo Y*. Endothelial adenosine A2a receptor-mediated glycolysis is essential for pathological retinal angiogenesis. Nat Commun. 2017;8(1):584.(*Co-corresponding author)

2. Xu Y#*, Wang Y#, Yan S, Zhou Y, Yang Q, Pan Y, Zeng X, An X, Liu Z, Wang L, Xu J, Cao Y, Fulton DJ, Weintraub NL, Bagi Z, Hoda MN, Wang X, Li Q, Hong M, Jiang X, Boison D, Weber C, Wu C, Huo Y*. Intracellular adenosine regulates epigenetic programming in endothelial cells to promote angiogenesis. EMBO Mol Med. 2017;9(9):1263-1278.

3. Xu Y, Wang Y, Yan S, Yang Q, Zhou Y, Zeng X, Liu Z, An X, Toque HA, Dong Z, Jiang X, Fulton DJ, Weintraub NL, Li Q, Bagi Z, Hong M, Boison D, Wu C, Huo Y*. Regulation of Endothelial Intracellular Adenosine via Adenosine Kinase Epigenetically Modulates Vascular Inflammation. Nat Commun. (Accepted).

4. Tian Y#, Hong M#, Jing S, Liu X, Wang H, Wang X, Kaushik D, Rodriguez R, Wang Z*. Clinical and Prognostic Effect of Plasma Fibrinogen in Renal Cell Carcinoma: A Meta-Analysis. Biomed Res Int. 2017;2017:9591506. doi: 10.1155/2017/9591506.(#Co-first author)

5. Tian Y#, Hong M#, Guo Q, Chen Z, Jing S, Ma B, Wang H, Rodriguez R, Wang Z*. Clinicopathological and prognostic relevance of EZH2 expression in renal cell carcinoma: A meta-analysis. Int J Clin Exp Med 2016;9(6):9714-9724(#Co-first author)

6. Tian Y, Gong Y, Pang Y, Wang Z, Hong M*. Clinical and prognostic value of preoperative hydronephrosis in upper tract urothelial carcinoma: a systematic review and meta-analysis. PeerJ. 2016;4:e2144.

7. Tian Y#, Ma Z#, Chen Z#, Li M, Wu Z, Hong M, Wang H, Svatek R, Rodriguez R, Wang Z*. Clinicopathological and Prognostic Value of Ki-67 Expression in Bladder Cancer: A Systematic Review and Meta-Analysis. PLoS One. 2016;11(7):e0158891.

8. Yi X, Hong M, Gui B, Chen Z, Li L, Xie G, Liang J, Wang X, Shang Y*. The RNA processing and modification protein, carbon catabolite repression 4, arrests the cell cycle through a p21-dependent and p53-independent pathway. J Biol Chem. 2012; Apr 30. 287(25):21045-57.

9. Shi B, Liang J, Yang X, Wang Y, Zhao Y, Wu H, Sun L, Zhang Y, Chen Y, Li R, Zhang Y, Hong M, Shang Y*. Integration of Estrogen and Wnt Signaling Circuits by the Polycomb Group Protein EZH2 in Breast Cancer Cells. Mol Cell Biol. 2007; 27(14):5105-19.

10. Abdel-Aziz HO, Murai Y, Hong M, Kutsuna T, Takahashi H, Nomoto K, Murata S, Tsuneyama K, Takano Y*. Detection of the JC virus genome in lung cancers: possible role of the T-antigen in lung oncogenesis. Appl Immunohistochem Mol Morphol. 2007;15(4):394-400.

11. Murai Y, Zheng HC, Aziz HO, Hong M, Kutsuna T, Nakanishi Y, Tsuneyama K, Takano Y*. High JC virus load in gastric cancer and adjacent non-cancerous mucosa. Cancer Sci. 2007; 98(1):25-31.

12. Zheng H, Murai Y, Hong M, Nakanishi Y, Nomoto K, Masuda S, Tsuneyama K, Takano Y*. JC virus detection in the human tissue specimens. J Clin Pathol. 2007; 60(7):787-93.

13. Hong M, Murai Y, Kutsuna T, Takahashi H, Nomoto K, Cheng CM, Ishizawa S, Zhao QL, Ogawa R, Harmon BV, Tsuneyama K, Takano Y*. Suppression of Epstein-Barr nuclear antigen 1 (EBNA1) by RNA interference inhibits proliferation of EBV-positive Burkitt's lymphoma cells. J Cancer Res Clin Oncol. 2006; 132(1):1-8.

14. Nakajima A, Kataoka K, Hong M, Sakaguchi M, Huh NH*. BRPK, a novel protein kinase showing increased expression in mouse cancer cell lines with higher metastatic potential. Cancer Lett. 2003; 201(2):195-201.